Problem:
The Micro deposit appears stuck in a 'Pending' state.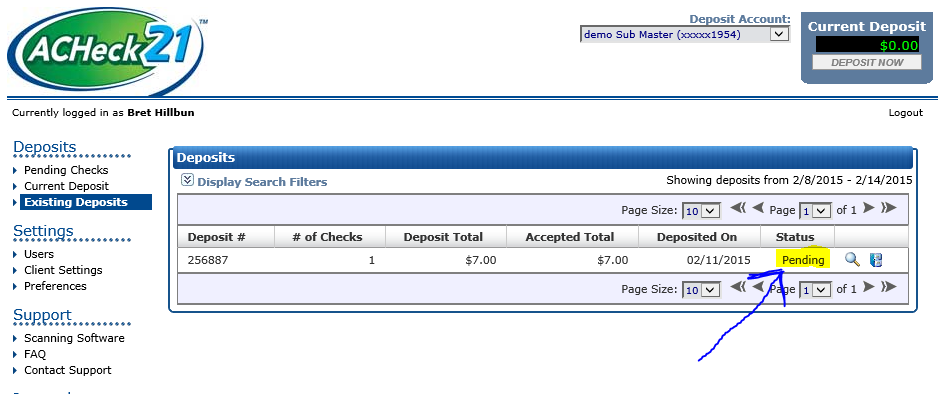 Summary:
The Global Gateway accepts deposits from Micro at which point the Micro deposit state moves from Unknown to Pending. The batch must then be approved on the Global Gateway in order for the batch to be deposited.
The account itself can be setup for Auto-Approval where, when an ODFI's deposit cutoff time is met, any Pending deposits, will go into the Approved state and be deposited immediately.
Solution:
First, login to the Global Gateway and click on the Review Deposits link along the left hand side of the screen.

Next, verify your Client is set to the appropriate deposit account you deposited your batch into using Micro.

If you do not see your deposit within the list, verify your date is set to the date you made the deposit in Micro.

If you see the option to Approve your batch, that is a sign that your account is not set to Auto-Approve and will require ACHeck21 support in order to enable automatic approvals. Click the link named Approve to the right of the batch in order to approve the deposit.